Ariel Sharon, whose half century as a military and political leader in Israel was marked with victories and controversies, died Saturday after eight years in a coma, Israeli Army Radio reported. Sharon was 85.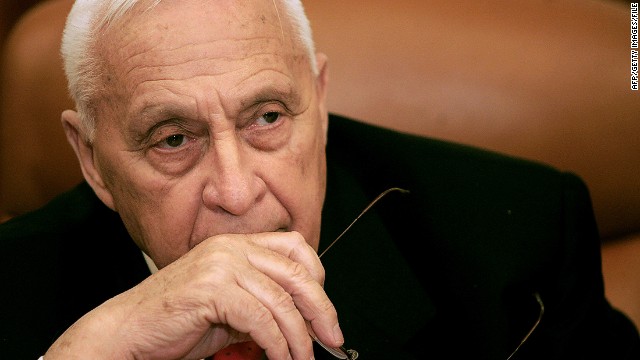 Sharon died at Sheba Medical Center in the Tel Aviv suburb of Tel Hashomer. The Israeli statesman was a national war hero to many Israelis for his leadership, both in uniform or as a civilian, during every Israeli war.
Israelis mourn loss of former leader Many in the Arab world called Sharon "the Butcher of Beirut" after he oversaw Israel's 1982 invasion of Lebanon while serving as defense minister.
He was a major figure in many defining events in the Middle East for decades, including his decision to turn over Gaza and parts of the West Bank to Palestinian control.
Throughout, he was called a "The Bulldozer," a fearless leader who got things done.
Ariel Sharon: Five things to know
The reaction in his own right-wing Likud Party to his order to the military to drag some Israeli settlers from their homes in Gaza led Sharon in November 2005 to form the political party Kadima, Hebrew for "Forward."
He was in his fifth year as prime minister when he suffered a massive stroke in January 2006, which left him comatose.
Ehud Olmert, who became interim prime minister after Sharon's stroke, assumed the role of prime minister after leading the Kadima Party to an election victory in March 2006.
Sharon's career was closely tied to Israel's relationship with Lebanon.
A life on front lines of war and politics
During the Lebanon war in 1982, Sharon, a former army general then serving as Israeli defense minister, was held indirectly responsible by an Israeli inquiry in 1983 for the massacre of hundreds of Palestinians at the Sabra and Shatila refugee camps. He was forced to resign.
Sharon, who lived on a ranch in the Negev Desert, became prime minister on March 7, 2001.
Please follow and like us: