Ever since news of his death was announced, this has been the question on almost everyone's mind wondering who found him dead to confirm Cyprian Kizito Lwanga was no more. We unveil everything here;
On daily basis, Dr. Lwanga always started his day with prayers at 7am before going to office. He would lead his domestic assistants (and two siblings who lived with him at the Cathedral) into that prayer session. They would basically wake up and congregate in the prayer room waiting for him to come join and lead them.
On the morning of Saturday 3rd April, the assistants waited up to 9am without seeing their Principal joining them. It was then that a one Emmanuel, who was one of his closest domestic assistants, was sent to go check on him.
On reaching the Principal's bedroom, Emmanuel was shocked to see the door to his Principal's master bedroom wide open. This was strange and unusual but the domestic servant nevertheless carried on. Upon entering the room, Emmanuel Mubiru found Lwanga dead in his bed and returned to notify the rest of the colleagues and the rest, as they say, is history.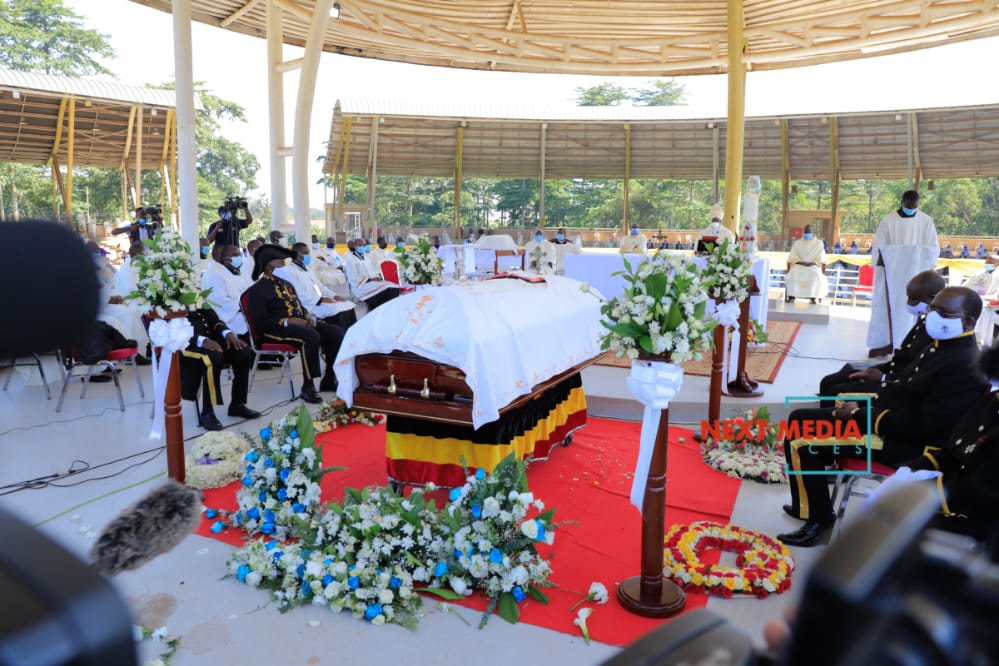 What has continued to intrigue many big-name Catholics with whom Lwanga managed the Archdiocese is the question regarding who forced the door to the Archbishop's bedroom open? Gratefully, security has since gotten involved as is expected in any sudden death especially of such a high profile person.
Police spokesman Fred Enanga maintains that since the postmortem report is out, answers to such questions will emerge sooner than later and the same be proclaimed to the whole country in the coming days. The production of the postmortem report was preceded by comprehensive pathological examination on Lwanga's body that was conducted by top pathologists led by Dr. Sam Kalungi at Mulago Hospital.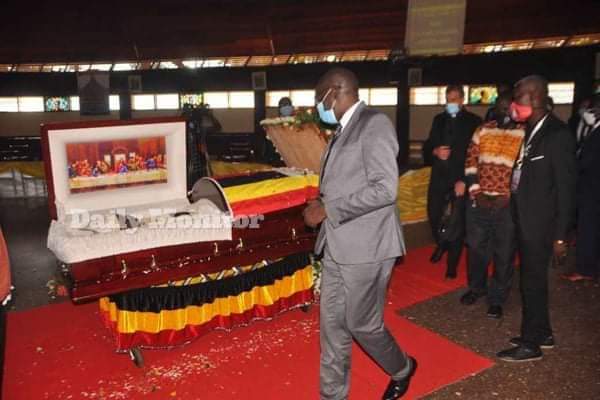 From the Rubaga residence (where the body was first handled by fellow priests who picked it from the death bed), Archbishop Lwanga's remains were driven to St. Francis Nsambya Hospital from where it was driven to Mulago where conclusive pathological examination was conducted by a joint team comprising of representatives from the family, Church and government.
Bukedde newspaper editor has published a story highlighting Archbishop Cyprian Kizito Lwanga's last moments before meeting his creator during the night of Friday 2nd April. The story shows that at 11pm Lwanga retired to his bed after having post-supper prayers with the assistants who lived with him in the Archbishop's residence in the Rubaga Cathedral enclosure. His domestic assistants too retired to bed. Routinely, they never retired to bed until their Principal was done with day's business and went to sleep.
Between returning from Namirembe Cathedral where he joined others for the way of the cross match and going to bed, Lwanga had made personal preparations for the Easter Sunday Church service he was scheduled to lead at the Cathedral. He also rang close relatives back home in Kyabakadde Nagalama Mukono to discuss funeral arrangements of a close relative who had died. He promised he would follow up with them in the morning.
After the way of the cross on Friday, Anglican Archbishop Kazimba Mugalu says Lwanga left without partaking any of the refreshments that were served saying he was fasting and wanted to return home to carry on with his prayer & fasting session that would last the whole day. Perhaps because of the effect of too much fasting, Lwanga seemed frail during that Good Friday match.
The Bukedde news report indicates that on accessing Lwanga's bedroom, security discovered medical documentation showing that the much revered Archbishop was terminally ill and had been receiving medication from specialized doctors at Nakasero, Rubaga, Ebenezer and Kadic hospitals over complicated diabetic and heart conditions.