Five suspects have been arrested in Kampala for allegedly trafficking 30 Burundian women into Uganda. The five were arrested by a joint security team comprising crime intelligence, anti-human trafficking detectives and transnational crime investigators.
The security team launched a hunt for suspected traffickers on Easter Sunday after receiving an intelligence tip that several Burundian nationals had been trafficked into Uganda. The team was given a list of five men allegedly led by one Joseph Garuka, who was later found inside a hotel room at Martin road in Kampala.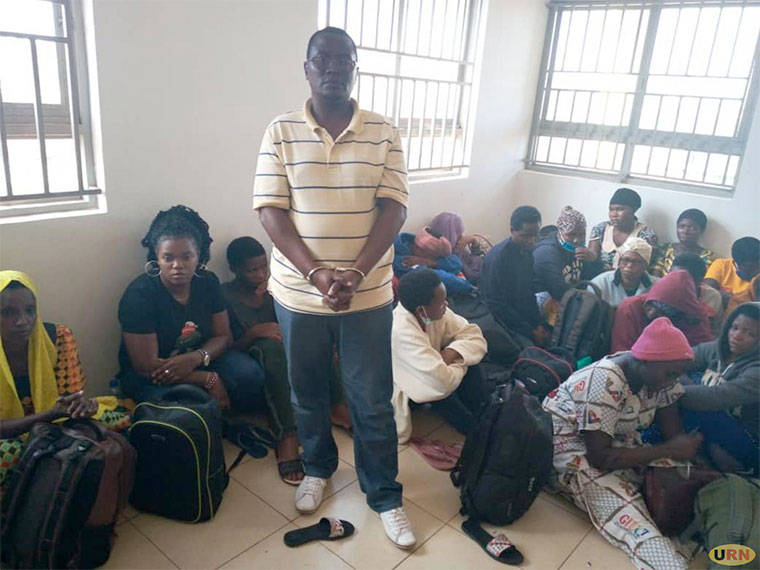 Charles Twine, the spokesperson of criminal investigations directorate (CID) says that Garuka was found in a room with two females who have since revealed that he was sexually exploiting them. Upon arrest, Garuka led the security team to a house in Bulenga where 30 other girls were found locked with no means of exit.
The house which had been locked with heavy padlocks was later opened by a person called in by Garuka.
"When we opened the house, we found 30 females all from Burundi locked inside. These people were trafficked here and were going to be given to unscrupulous labour exporters to illegally take them to Arab countries," Twine said.
The girls were taken to Bulenga and Old Kampala police stations to record statements. The girls speak only French, Kinyarwanda and Swahili.
One of the detectives said the locals have revealed that Garuka is feared by even the local leaders since he always poses as a well-connected security personnel and for this reason no one dare questions where he was getting the girls from. In addition, Garuka and his accomplices would ensure that the girls do not associate with anyone from the neighbourhood.
"We also got information that he was sexually exploiting them. He would go to Bulenga, pick a girl of his choice. Even at the time of arrest, he was with two girls in his hotel room. These are victims we will need to properly testify in court and we shall ensure justice is dispensed," Twine said.
Police surgeons were deployed to examine the girls to establish the gravity of abuse the victims have been subjected to. Police have warned that should it be established that Garuka and the group have infected them with sexually transmitted diseases such as HIV, the charges could be amended.